The new HPD intercooler kit for the popular Amarok 2-litre TDI bi-turbo is designed to far exceed the capacity and durability of the OEM unit, allowing your engine to perform at its best for optimum power, reliability and efficiency.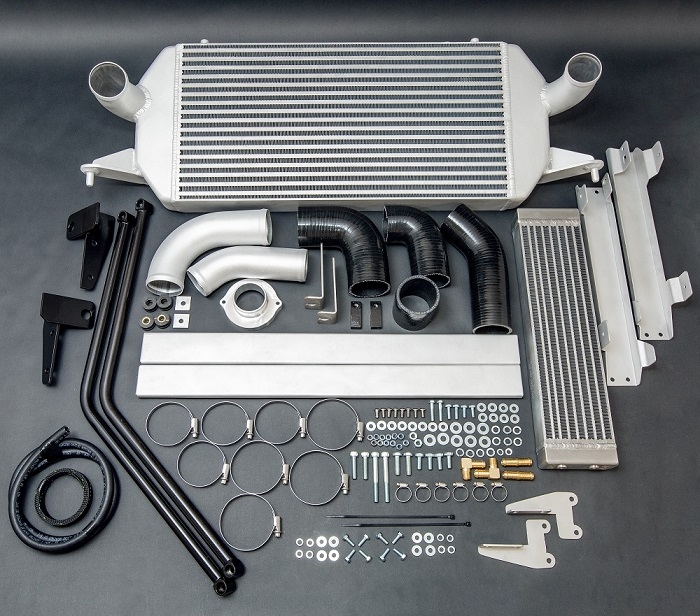 The intercooler is a vital part of any turbocharged engine. When air is compressed by the turbo, it heats up, making it less dense and therefore less oxygen-rich. The intercooler sits between the turbo and the inlet manifold, ensuring that the engine receives cooler, denser air containing more oxygen for the combustion process. Not only does this produce more power and torque, it increases efficiency and the lower running temperatures promote long-term reliability.
The harder your engine works, such as when towing, off-roading, driving in extreme conditions, or when the engine has been modified or tuned for improved performance, the more important it is to supply it with cool air.
At 600x300x76mm, the core of the HPD unit is significantly larger than the stock Amarok unit. Combined with the larger inlet and outlet tubing, this allows for vastly greater airflow as well as improved cooling performance. Compared to the factory cooler, the HPD unit delivers lower air temperatures that stay lower even when the engine is under heavy load.
Precision made in Australia, the HPD intercooler also boasts fully TIG-welded end tanks and mandrel-bent alloy inlet and outlet that form one robust uniform structure, rather than the crimped-on plastic tanks of the OEM version, greatly improving durability and eliminating potential leak points down the track.
Unlike many aftermarket intercoolers, the HPD kit comes with all the piping required to completely replace the factory items. The main piping is made from hard alloy that won't perish or split, and quality silicone hoses are used where flexibility is required.
The HPD Amarok intercooler kit also comes with all fasteners, clamps and bracketry required for a bolt-in replacement of the original cooler, along with step-by-step instructions that make it a straightforward job for the enthusiast to achieve. Although it is substantially bigger than stock, the HPD unit fits comfortably without compromising the ability to run a winch.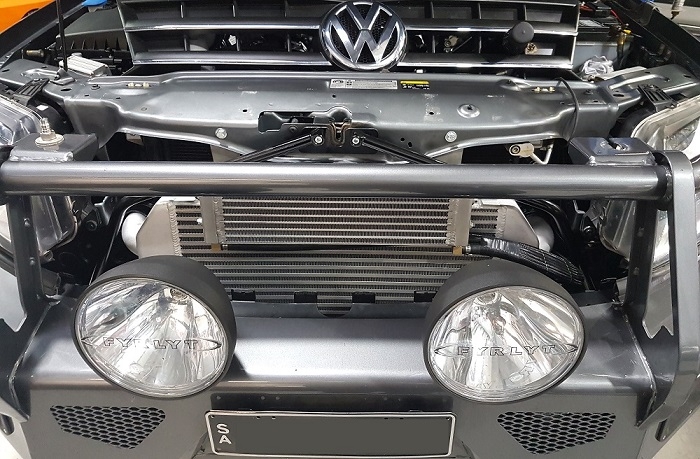 Because the HPD intercooler kit massively increases airflow to the engine, it provides a performance improvement on its own, and the engine can be further tuned to deliver much more power and torque without compromising longevity.
The manual version of the HPD Amarok intercooler kit is available direct from HPD for $1695. The automatic version is $2100 and includes an HPD transmission cooler. The 400x110 core offers approximately 20% more surface area than the one the factory provides, and works with the stock transmission thermostat to maintain the transmission at an optimum running temperature of around 80 degrees, even under extreme load.
The Amarok intercooler kit is one of HPD's huge range of turbo-diesel performance products. You can order online from hpdiesel.com.au or give them a call on 08 8299 0320.