PD turbo upgrade kit – 100 series Landcruiser (TK-TL100FTE-GTX-2971)
Garrett GTX2971R ball bearing turbo with HPD rear housing
All gaskets, hoses, flanges, clamps and fittings required for installation
Comprehensive installation instructions
Kit price: $3250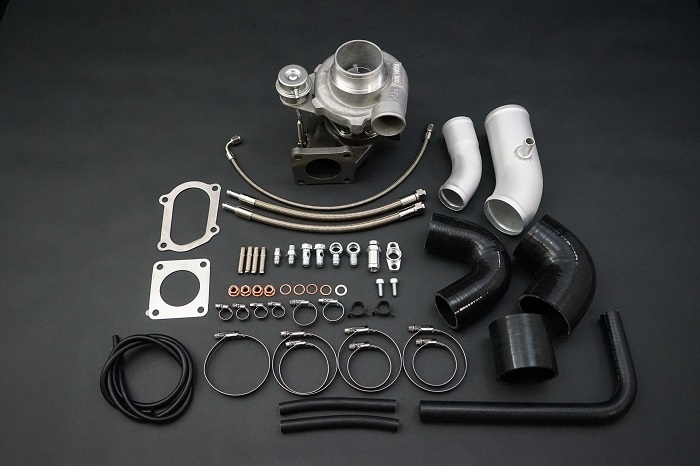 As with all HPD products, this kit was developed in-house to provide the perfect combination of performance, efficiency and reliability, underpinned by HPD's uncompromising quality. In fact, the test bed for the development was HPD boss Dave Mitchell's own car, which is driven daily with this kit fitted.
A Garrett ball bearing turbo was chosen for its exceptional quality and longevity. With ball bearings rather than the standard turbo's journal bearings, the turbo can spin up 15% faster, reducing lag and improving driveability and acceleration. The ball bearing units also require less oil for lubrication, reducing the risk of oil leaks and improving the unit's tolerance for marginal lubrication conditions. They also offer less resistance, requiring up to half the power need to spin a turbo running traditional bearings. All up, this turbocharger is a substantial improvement over the OEM unit in terms of performance, driveability, efficiency and durability.
This kit runs a GTX 2971 turbo charger with a 4" inlet and a custom machined rear housing allowing us to bolt straight up to the standard turbo manifold, eliminating the need for aftermarket exhaust manifolds. Being a direct bolt-on kit there are minimal modifications needed to achieve an amazing power output result.
All other fittings, fasteners, piping and gaskets are included in the kit, along with comprehensive fitting instructions.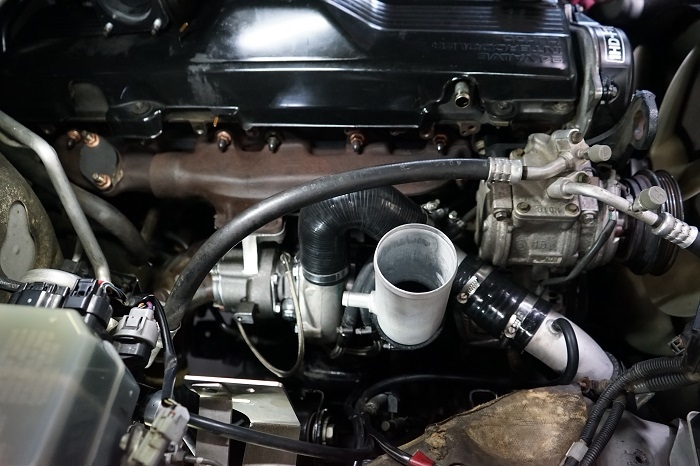 The HPD turbo upgrade kits allows for a wider choice when it comes to tuning, allowing Cruiser owners to dial in the perfect setup for their needs. Whether it's fuel economy around town or on the highway, effortless towing, or grunt when you need it off-road, this kit delivers. Significant improvements in power and torque can be achieved within the manufacturer's design parameters.
With the correct supporting mods (injectors, exhaust, tuning and a Series 2 HPD intercooler) this kit will run 25-35 psi and make anywhere from 200-230kw depending on the vehicle and health of the engine.
This kit also comes in a GTX 2967 version for those who want to make the 180-200kw at all four wheels with the right supporting mods.
Watch this space, as coming very soon will be a full kit including all mods to make the holy grail of 200kw at the wheels in one package.