Gallery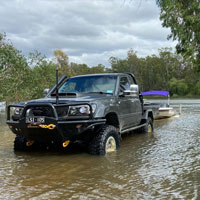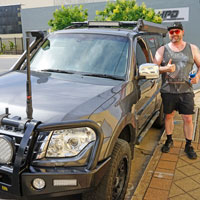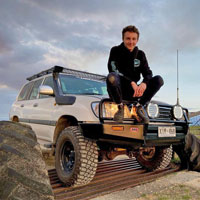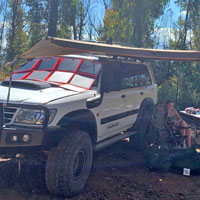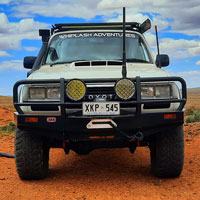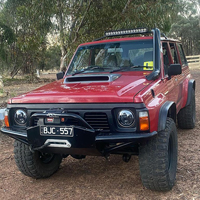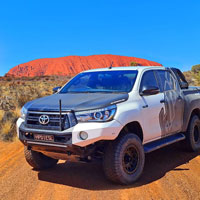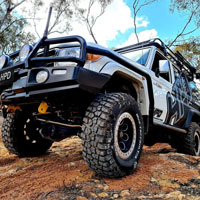 x
HPD N80 Hilux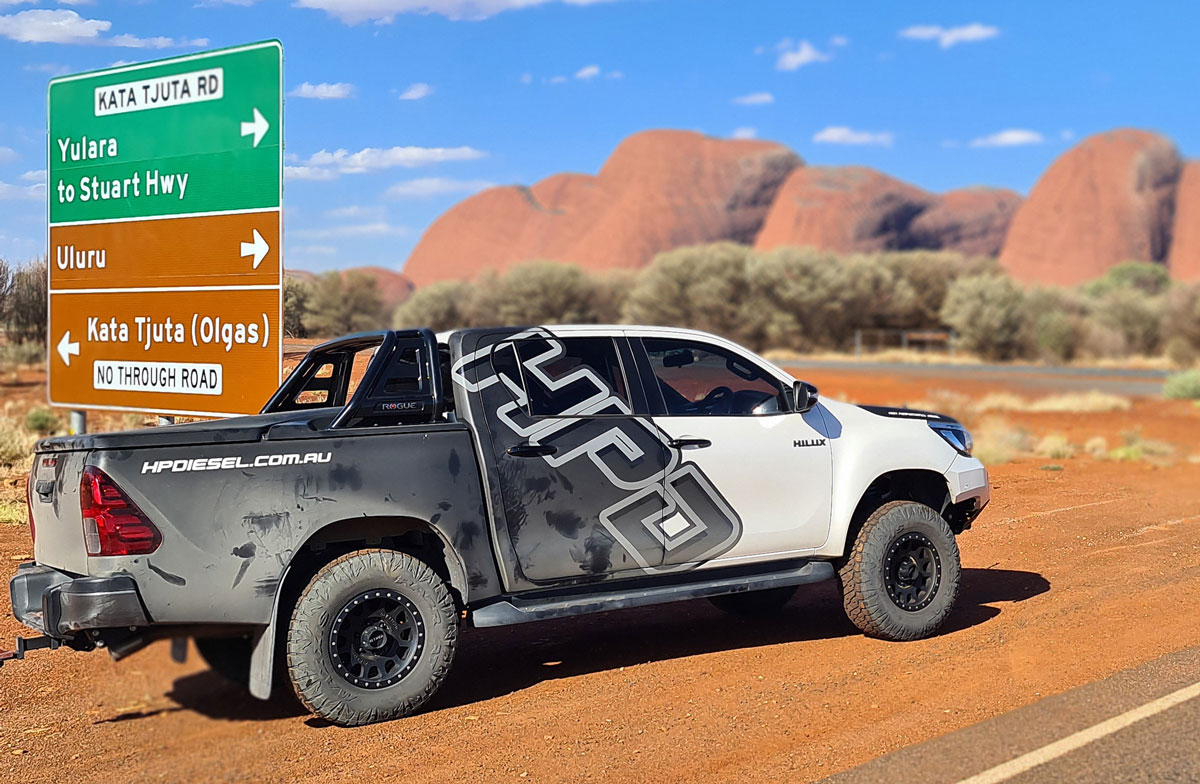 The HPD Hilux is has done tens of thousands of trouble-free km's equipped with HPD upgrades which include catch can, transcooler kit and intercooler kit

The intercooler kit includes a huge 500 x 300 x 76mm bar & plate core which reduces inlet temperatures by 20°C and increases power by 6kW on a standard tune.
If you're chasing 200kW+ at the wheels from your 1GD, these intercooler kits are a must.

To see what we have to offer for your N80 Hilux click here

The HPD Transcooler keeps transmission temperatures in check, providing safe and stable oil temperatures, especially vital for when you're towing.

The Bar & Plate core provides good cooling performance with rugged duarbility, ideal for off-road driving.

HPD Transcooler kits includes, hoses, brackets and fittings, everything you need for a neat and professional-standard installation.
x
Alex's Cummins-Swapped 105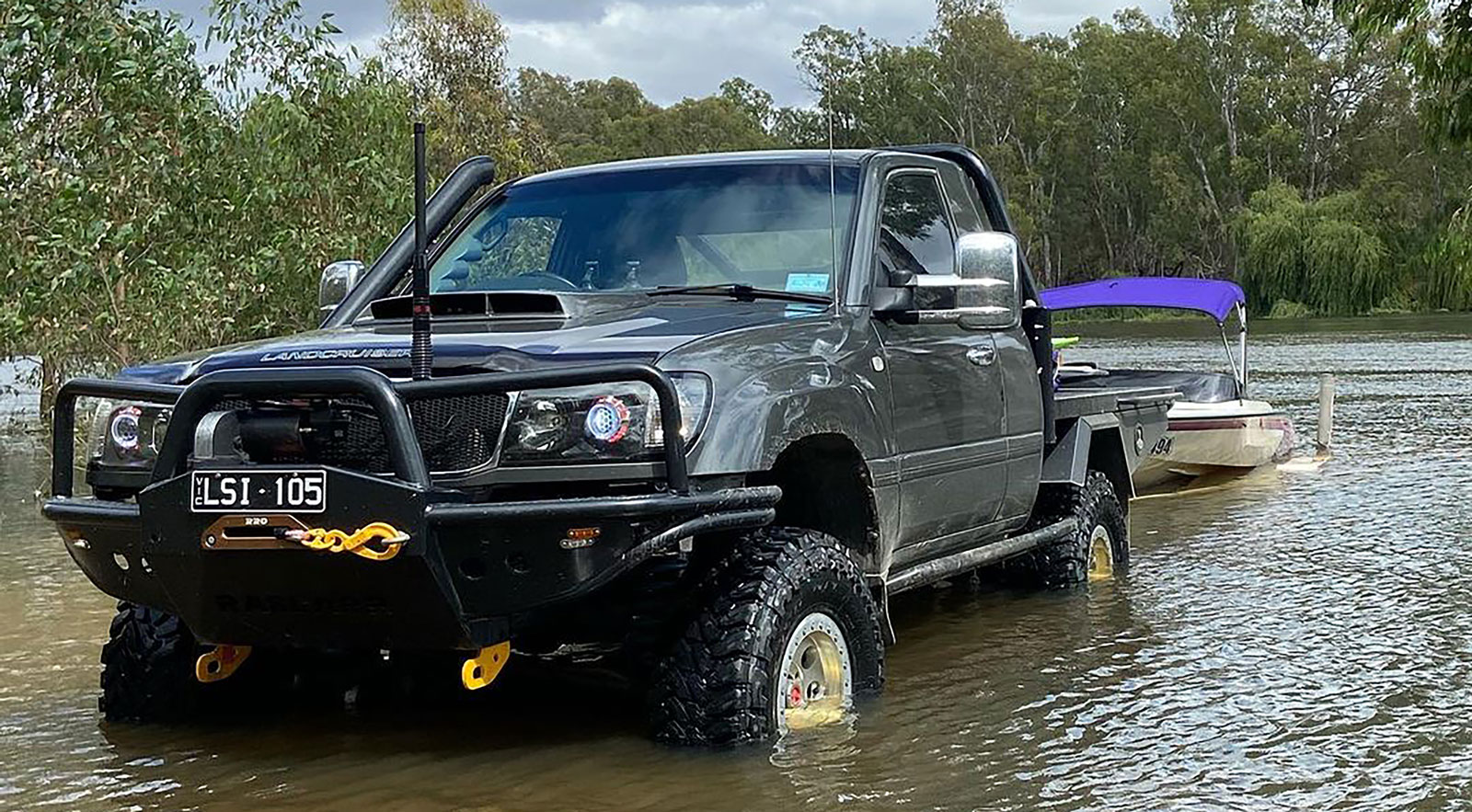 Check out Alex's awesome chopped & Cummins-swapped 105! Running 40psi of boost, Alex keeps EGT's in check with a Series II HPD intercooler kit to suit 100 series with 1HD-FTE. With only small mods needed to make the pipework fit, he's very happy with the HPD intercooler kit, saying he's never seen EGT's higher than 450°C.

Alex bought the 6BT sight-unseen advertised on Gumtree. In a former life, this 5.9L was motivating a DAF truck.

Its first dyno run with 26psi and low fuel pressure, the Cummins cranked out 220hp. Since then Alex has fitted an electric lift pump to increased fuel pressure and is now running 40psi. Alex can only guess that the 6BT is making about 280 - 300hp at the wheels as he will most likely need a new clutch before he can find out on the next dyno run.

To buy an intercooler kit for 100 series landcruiser equipped with a 1HD-FTE engine click here.

Follow Alex's journey on Instgram
x
Shaun's V80 Pajero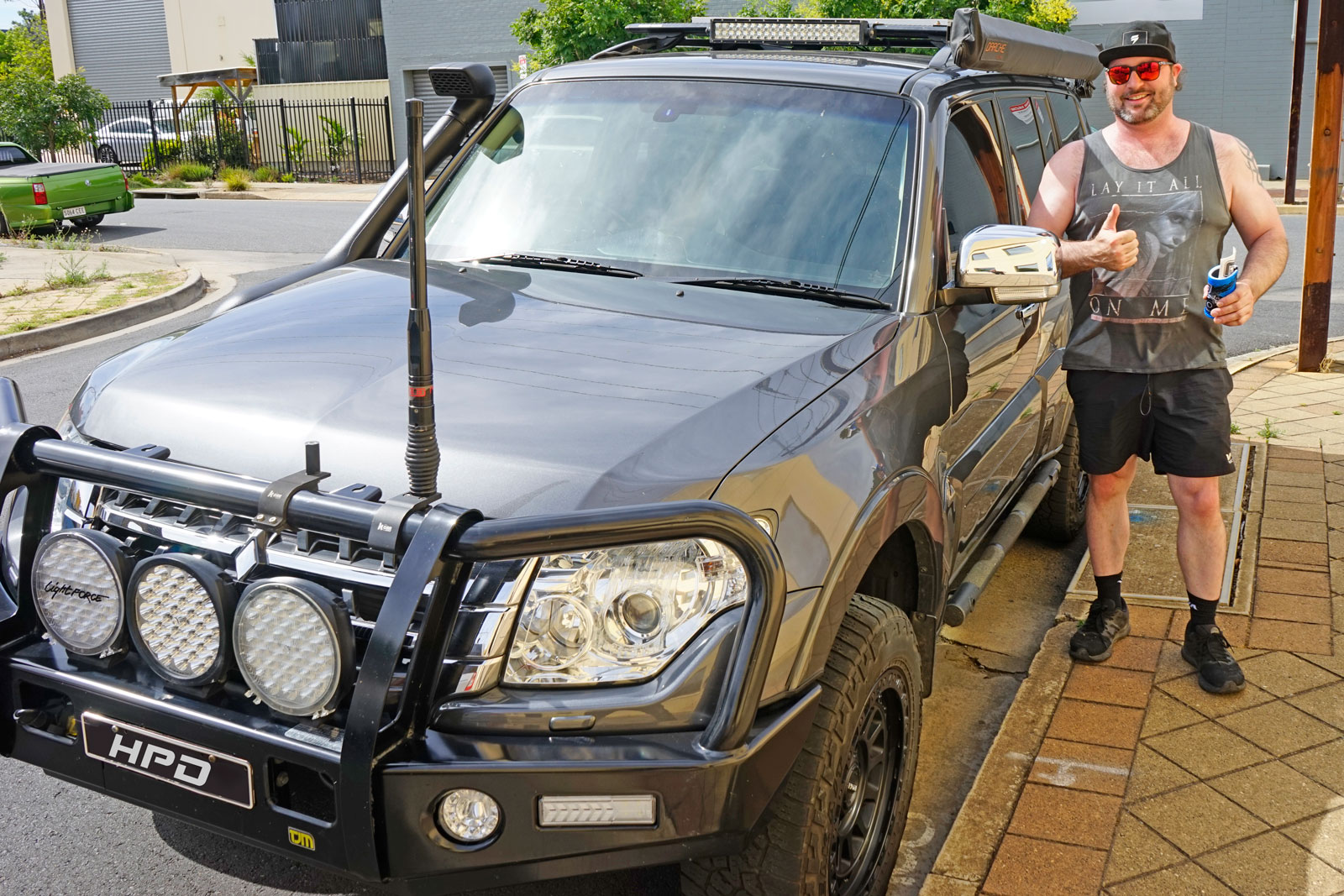 Shaun's had a HPD catch can and Intercooler kit in his V80 Pajero for 4 years and he's very happy with them. The HPD Series II front mount Intercooler has allowed his Pajero to get tuned to develop a heap more power and torque and he couldn't be happier. He loves how our Intercooler is mounted much higher than the original stacked plate OE, that can split and allow water to get sucked into the intake system during water crossings and causing major dramas.

To buy a HPD Series II front mount intercooler kit for your V80 Diesel Pajero click here
To buy a HPD Catch Can kit for your V80 Diesel Pajero click here
x
Whiplash Adventures 80 Series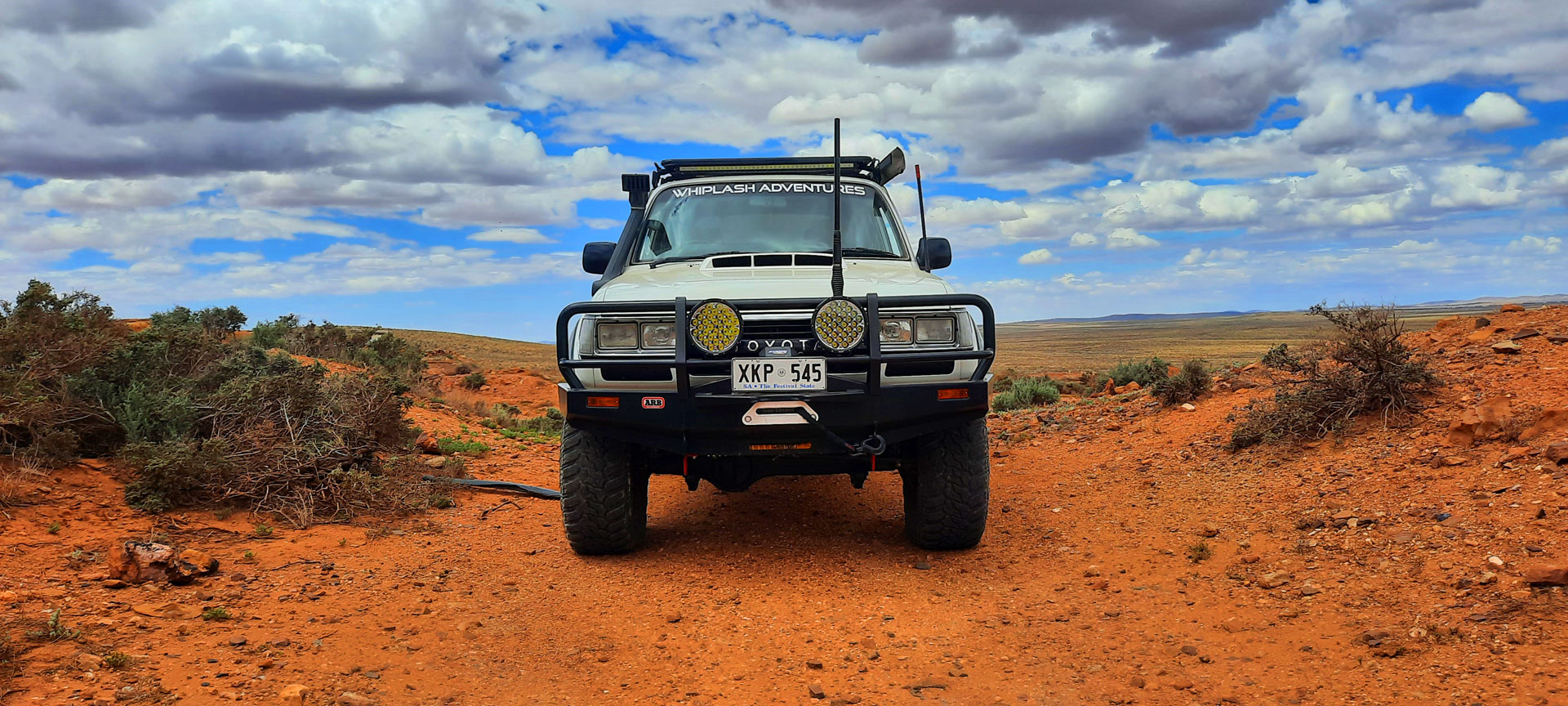 Elijah from Whiplash Adventures fitted HPD's big top mount Series 2 Intercooler Kit to his 80 Series to keep exhaust temps in check and produce more power.
Elijah says he is "Super happy with the EGTs and performance - Cheers HPD!"

click here to see our range of products for 80 Series landcruser.


Follow Whiplash Adventures on youtube and Instagram
x
Tarkyn's GU TD42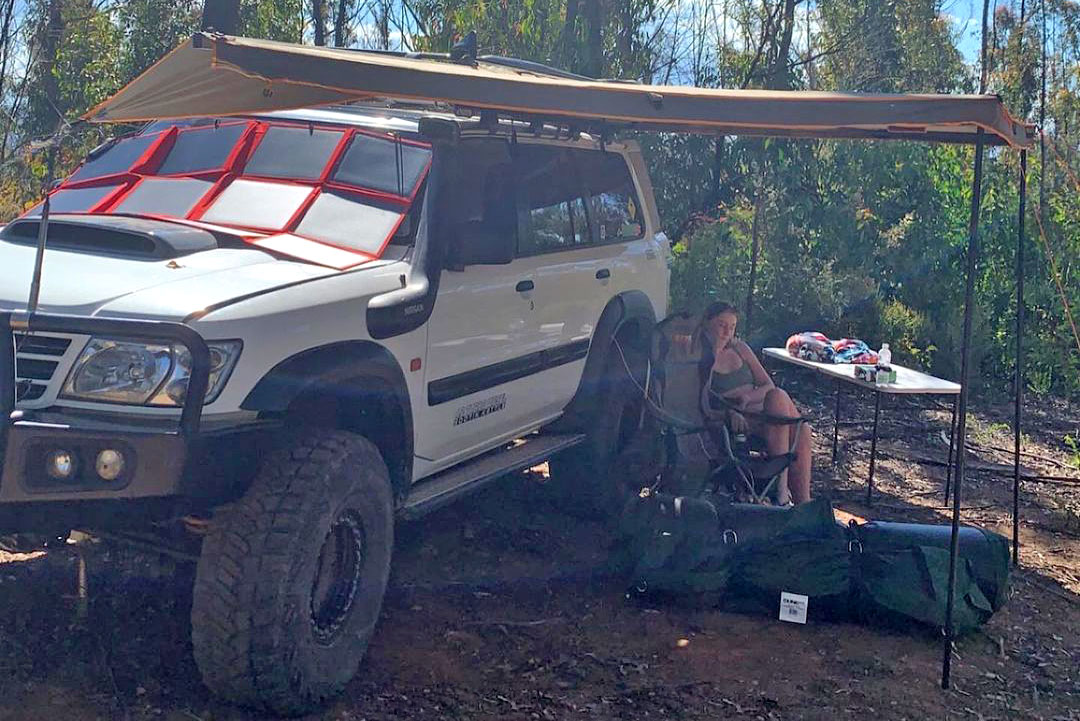 Tarkyn couldn't resist buying a HPD turbo kit for his GU's TD conversion, "The kit is unreal, turbo sounds amazing and was easy to install" he said. Currently producing 140kw and 700Nm, Tarkyn is aiming for 170kw in the next tuning session after he installs a HPD intake kit.

click here to see our range of products for GU TD42 Patrol.


Follow Tarkyn on Instagram
x
Will's Turbo Converted 1HZ 105 series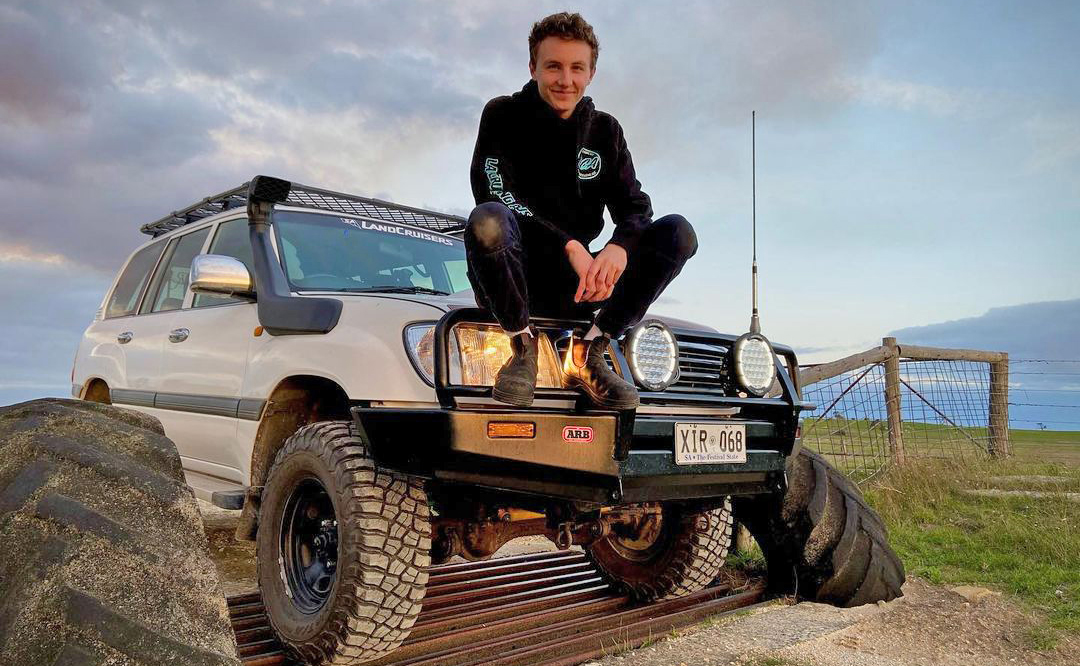 Will has put a great deal of work into restoring and modifying this 105 series Landcruiser. Initially performing an engine swap and geabox rebuild to get it going, Will soon bolted a turbo onto the 1HZ as well as installing a 3" exhaust.

To keep EGT's in check, Will installed a HPD series 2 Top Mount Interooler Kit. "This seriously is a really nice unit," Will commented in his Youtube video documenting the install, "I'm so happy with the quality of this, it's totally worth every dollar that I've spent on it."

"I think it looks so tidy, it sits there so nicely, it was super easy to install and it has improved the EGT's so much," Will claimed, "not to mention the bonnet scoop, I think looks really tidy"

Coupled with a tune at the HPD Service Centre, the 1HZ achieved a dramatic 47% increase in power and an extra 100Nm of torque at all four wheels for a significant improvement in performance and driveability.

click here to see our range of products for 100 Series Landcruisers.

Follow Will's Landcruiser Mods on Youtube and Instagram
x
HPD 76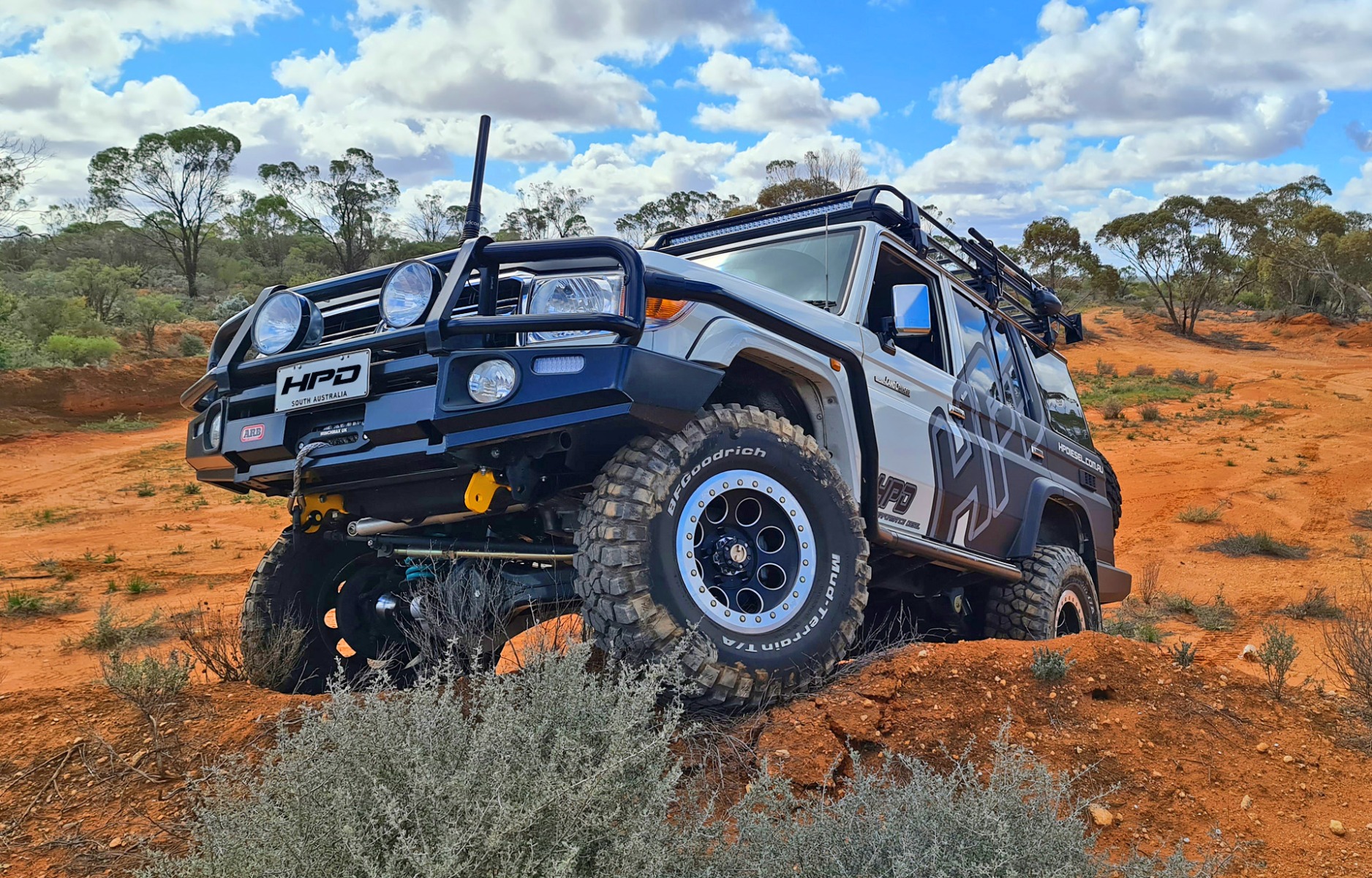 We couldn't resist the temptation to jump on board the legendary V8 70 Series bandwagon. Featuring too many aftermarket mods to mention, the HPD 76 also showcases our hugely popular series 2 top mount intercooler and catch can kit.

The Intercooler kit features a HUGE 300x700x60mm billet end tank intercooler to satisfy those who have taken their V8 Landcruiser to the next level. With Integrated mounts machined into the tanks for the strongest mounting possible, buffered by rubber mounting inserts, this intercooler compliments even the most toughest of builds.

click here to see our Intercooler and Catch Can Kit for V8 70 Series Landcruisers.


x
TY'S GQ TD42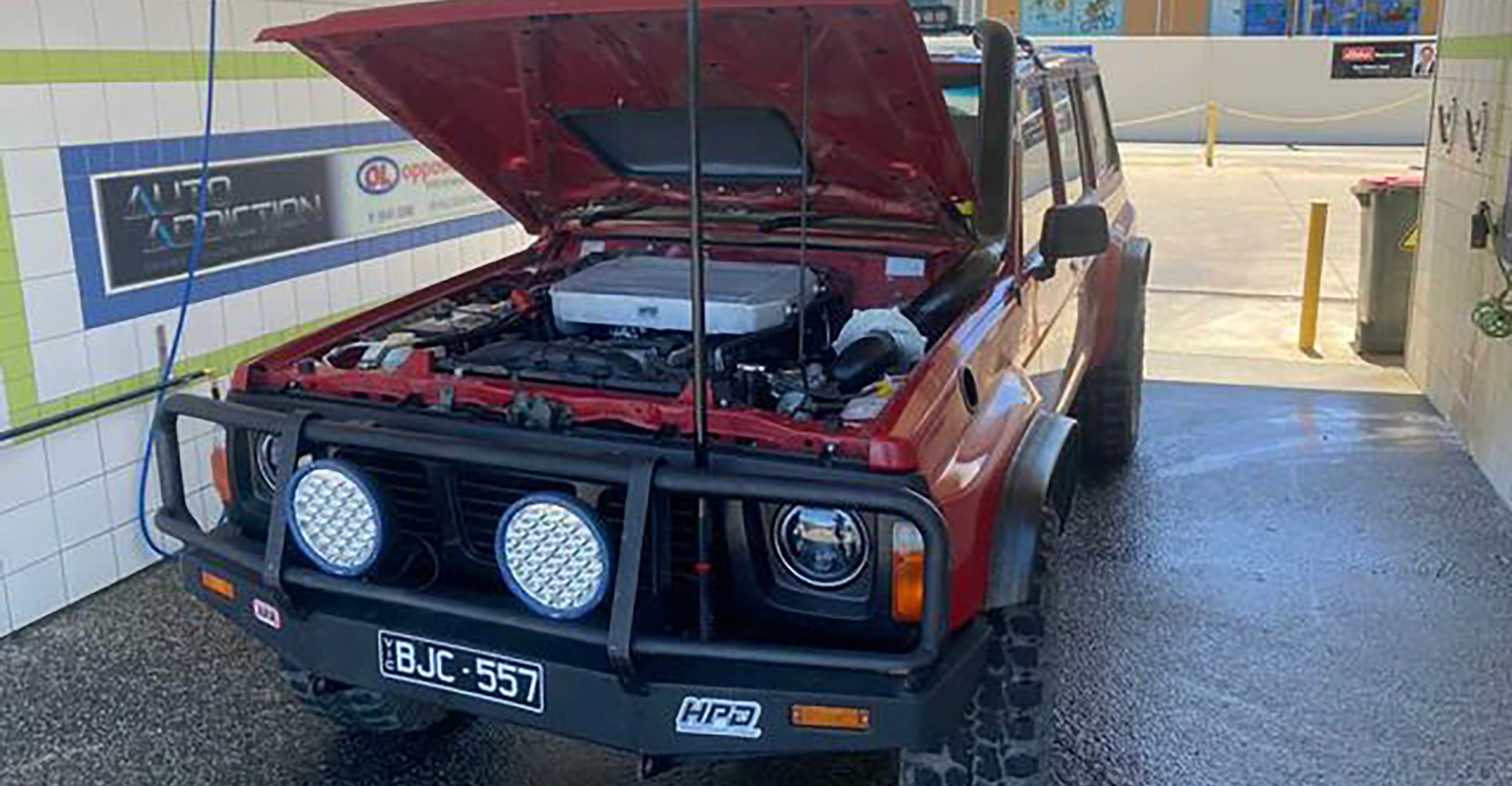 Not a bad rig to learn to drive in!

Ty fitted a HPD Pro top mount intercooler kit for his rockin' red GQ to help keep the kettle from boiling by keeping intake temps right down.
The massive 500x400x76mm core is capable of supporting 200kw+ at the wheels all day every day.

The reason Ty chose a HPD Intercooler Kit was because it was easy to find and good quality.

Ty says "It works really good

I'm happy"

click here to see our range of GQ TD42 parts

Follow Ty on Instagram