Toyota Hilux 3.0lt D-4D HPD Catch Can
There are 2 Kits to suit the Toyota D4D KUN26/N70 Hilux.
The air intake pipe direction varys within the range from 2005/2015. Please select the correct application to suit your car from the photos provided.
Type 1 kit Airbox outlet points to firewall / Type 2 kit Airbox outlet points towards motor.

Type 1 fits up to approx 2008 models, Type 2 is for 2008 onwards.
Another way to check is by a space between the airbox outlet and the brake master cylinder for a Type 2 kit install. Otherwise a Type 1 kit fits on the inner gaurd.
How the HPD Catch Can / Oil Separator Works
When installing, flow route can be either direction ► Click to Change Flow Direction


8 Layer filtration system
Integrated dipstick
Removeable Bowl
► Click Here to Enlarge
Why Choose a HPD Catch Can / Oil Separator?

Environmentally Safe 100% Compliant with Emissions Regulations
Read more

HPD diesel catch cans / oil air separators are one of the few on the market that do not vent harmful vapours into the atmosphere. This makes them fully compliant with all Australian emissions regulations and design rules in all states & territories.

No Ongoing Maintenance Costs
Read more

You won't have the hassle of buying and replacing filter cartridges on a HPD catch can. Our filtration system is fully cleanable.

Easy to Install & Maintain
Read more

Inspections and maintenance is easy, with a convenient, neatly integrated alloy dipstick to instantly check bowl level.

To empty, simply unscrew the bowl to remove and pour out captured fluids.

Each catch can is supplied with oil resistant rubber hoses, clamps, laser-cut brackets and comprehensive fitting instructions for precise, factory-look fitment.

Australian Made - Maximum Quality & Durability
Read more

Australian made HPD catch can / oil air separator kits are made to last. Only using the best materials and production technologies, every HPD catch can is precision-machined from high-grade solid billet aluminium.

Safe Crank Case Pressure
Read more

No expensive or time-consuming repairs from seals and gaskets failing due to excessive crank case pressures.

HPD catch can / oil air separators don't develop excessive crank case pressure as our 8 layer stainless steel mesh filtration system does not clog up like paper or fabric cartridges of other systems. Our Catch Cans are not reliant on valves or bypasses that can commonly fail in real world applications.
Key Benefits:
Reduces oil in intake system

Allows intercooler to work efficiently

Eliminates carbon & oil build up in inlet manifold

Keeps inlet ports and valves clean

Reduces engine wear

Reduces exhaust smoke

Maintains economy

Keeps air and map sensors clean

Maintains engine performance
Kit features:
Billet Alluminum Catch can

Internal stainless mesh filters

Dipstick to check oil level

Simply unscrew base to empty oil

16mm Screw in hose fittings

Mounting brackets & hoses

How Does a Catch Can Protect Your Engine?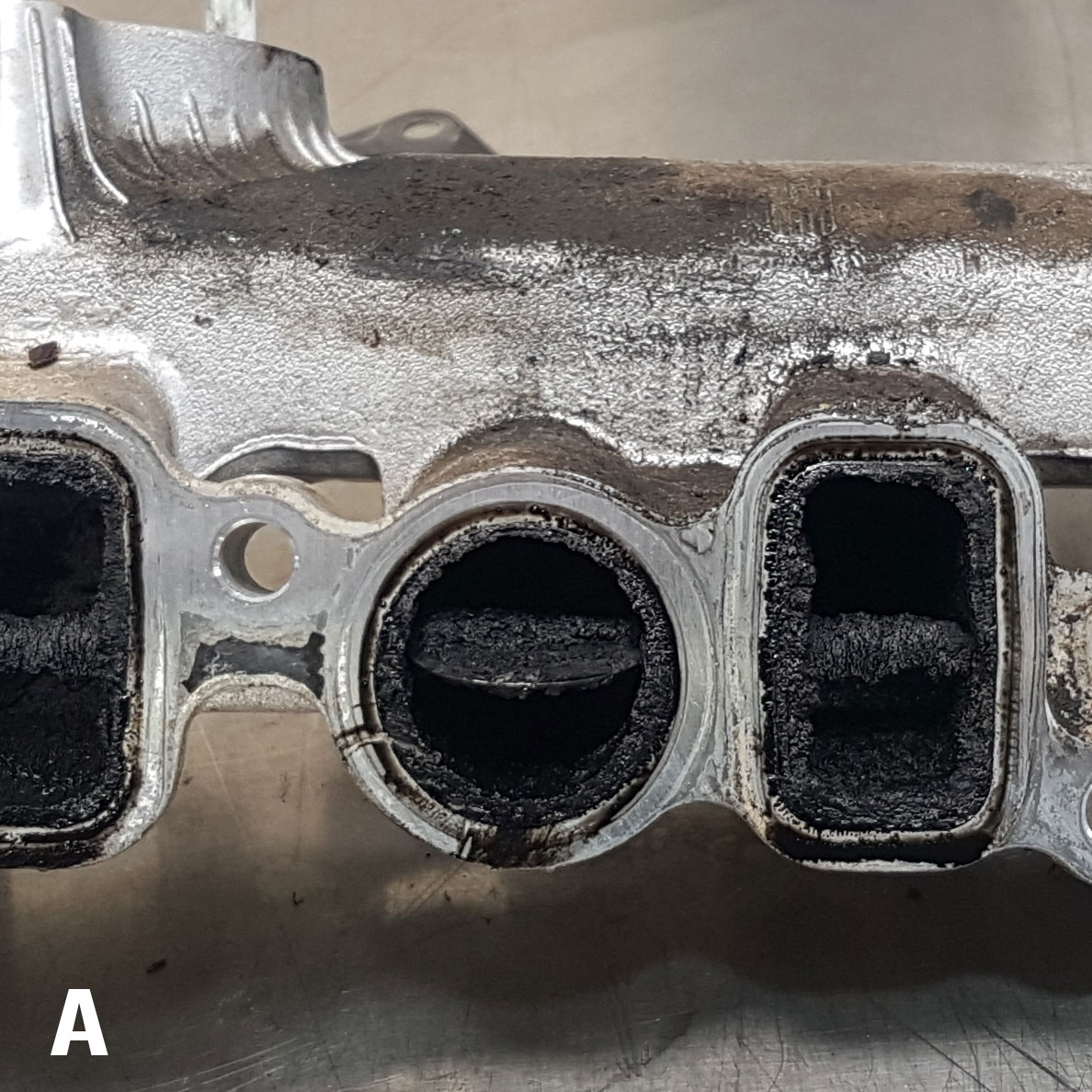 HPD catch cans / oil air separators prevent oil from entering the intake manifold and mixing with the carbon from the EGR system, clogging up vital components and potentially causing damage (see blocked intake manifold in image A).
Read more

HPD direct-bolt on catch can / oil separator kits are ideal for 4WDs fitted with an intercooler or turbo kit and come complete with mounting brackets, rubber hoses and hose clamps. HPD catch cans significantly reduce oil vapour that can contaminate the intake system and therefore helps keep the intercooler clean (internally). This means your engine can receive optimum intake cooling, maintain efficiency and power delivery for longer.
Why fitting a HPD Catch Can is particularly important for modern Diesel vehicles?
Modern 4WDs tend to have more complex parts in the intake manifold such as sensors and EGR (exhaust gas recirculation) valves that can malfunction due to the film of oil produced by vapour from the crankcase breather system.
Read more

When the exhaust gas valve is commanded by the ECM (engine control module) to open and allow exhaust gasses back into the inlet sytem, these gasses contain small carbon particles (commonly known as soot) that fail to burn completely. These particles get deposited and stuck to surfaces coated with the film of oil and this process keeps repeating. Eventually, this process commonly causes intake manifold blockages, restricting air flow to the engine's cylinders, resulting in reduced performance, black smoke, increased engine wear and even engine failure as shown in intake manifold in image A.
More Information

| | |
| --- | --- |
| SKU | OCC-B-THD4D |
| Make | Toyota |
| Model | Hilux N70 KUN26 1KD-FTV 3.0L |