ORDER GWM CANNON CATCH CAN NOW
With tough styling, respectable suspension and drivetrain refinement as well as high equipment levels, the great-value-for-money GWM Cannon is becoming a popular site on our roads. A stand-out candidate for HPD support, an easy-to-install, robust and durable HPD diesel catch can kit is now available with all the famous HPD features:
Catch can machined from 6061 Billet alloy
Dipstick for checking oil levels
Screw-on reservoir easy to remove and empty
Laser-cut 3mm thick corosion-resistant stainless steel brackets
Quality hoses are fuel, oil and heat resistant
Load-rated clamps
Everything needed for an easy, factory-look installation, including comprehensive instructions
100% compliant with ADR and emissions regulations - No venting into the atmosphere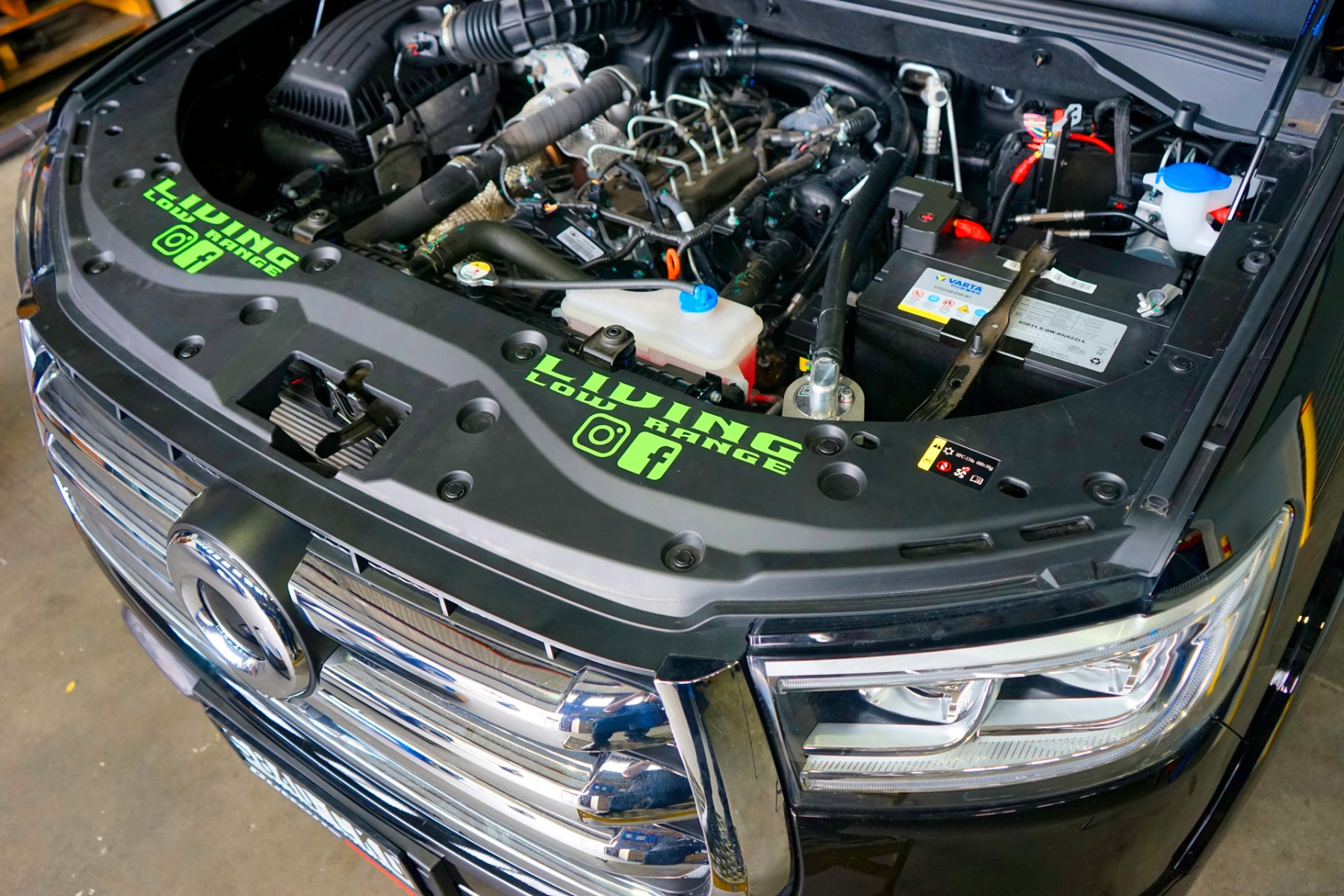 The HPD catch can protects turbo-diesel engines by precipitating oil vapour from the crankcase breather before it reaches the engine's intake. This oil vapour would otherwise be carried throughout the intake, lining the intercooler and reducing its efficiency.

Even more critically, if not caught in the catch can, the oil vapour from the breather combines with soot from combustion to form a sticky deposit that builds up to the point that it restricts the engine's breathing, leading to a costly cleanup.

Unlike many competing products, the HPD catch can does not require expensive filter replacements. Nor does it place back pressure on the engine's crankcase breather system, which can lead to premature rear main seal failures – another expensive repair.

Crucially, this means HPD catch cans do not require a vent to relieve pressure. Venting the breather to the atmosphere is not permitted under Australian Design Rules, meaning that the HPD catch can is legal and roadworthy in all states of Australia and better for the environment.