With the New Normal impeding many overseas holiday plans, Aussies have responded by spending that sizeable chunk of money on offroad vehicles, caravans and camper trailers and discovering our own enormous and beautiful backyard.
"Transmission coolers are a growing requirement with today's demands," reveals Jason Griffith, Operations Manager of HPD, "People are gearing up with increasingly larger caravans, larger camper trailers to tour & see this great country, unwittingly putting increased strain on their standard transmissions."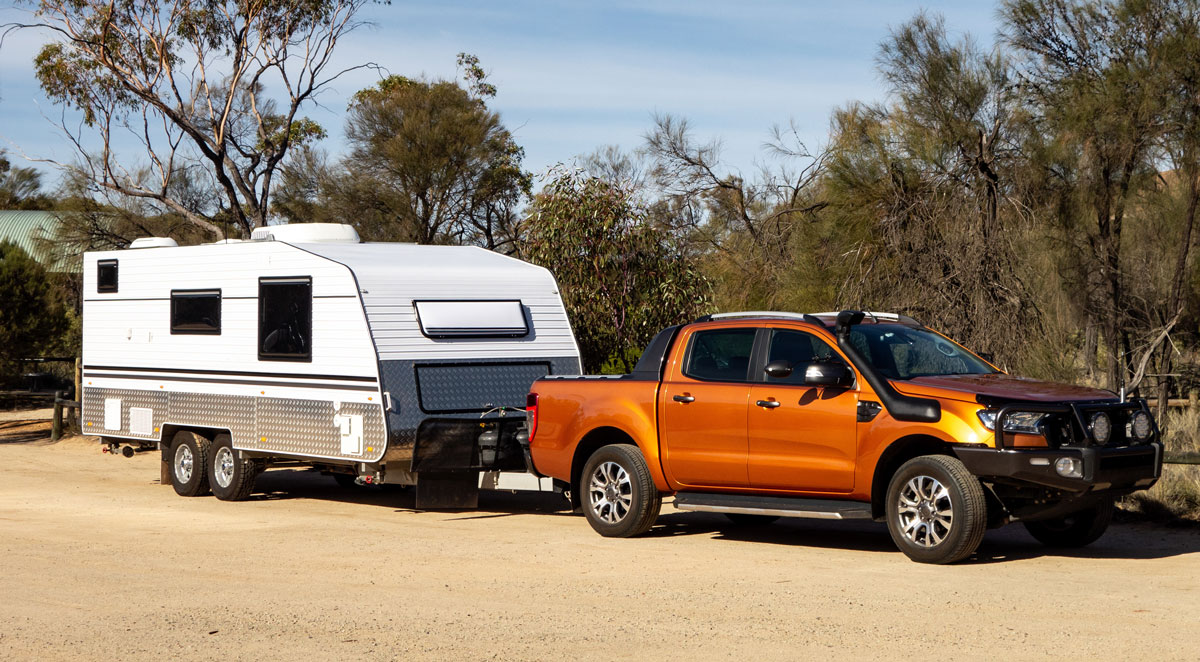 It's wise to consider extra transmission cooling to increase transmission life if you are regularly towing heavily loaded trailers, caravans, camper trailers, boats, jetskis and motorbikes.
Heat Kills
We all know the main killer of transmissions (like most components) is heat. Especially for automatic transmissions, keeping peak temperatures in check during temperature cycling can make the difference between a 50,000km and a 400,000km rebuild or replacement.
OE manufacturers do a reasonable job keeping gearboxes cool under normal driving conditions, however, at HPD we know when you're straining your transmission trudging through remote tracks, rock steps, towing your fully-loaded home-away-from-home or fiberglass floating fortress on or off the tarmac, things can get very hot under the collar – and in the transmission case. Increased loads can have an impact on the engine's cooling system and disastrous consequences if fluids mix when transmission or engine cooling systems fail.
That's why, as passionate 4x4 enthusiasts, HPD are inspired to manufacture, air cooled transmission cooling (Transcooler) kits that provide stable transmission temperatures under the toughest conditions.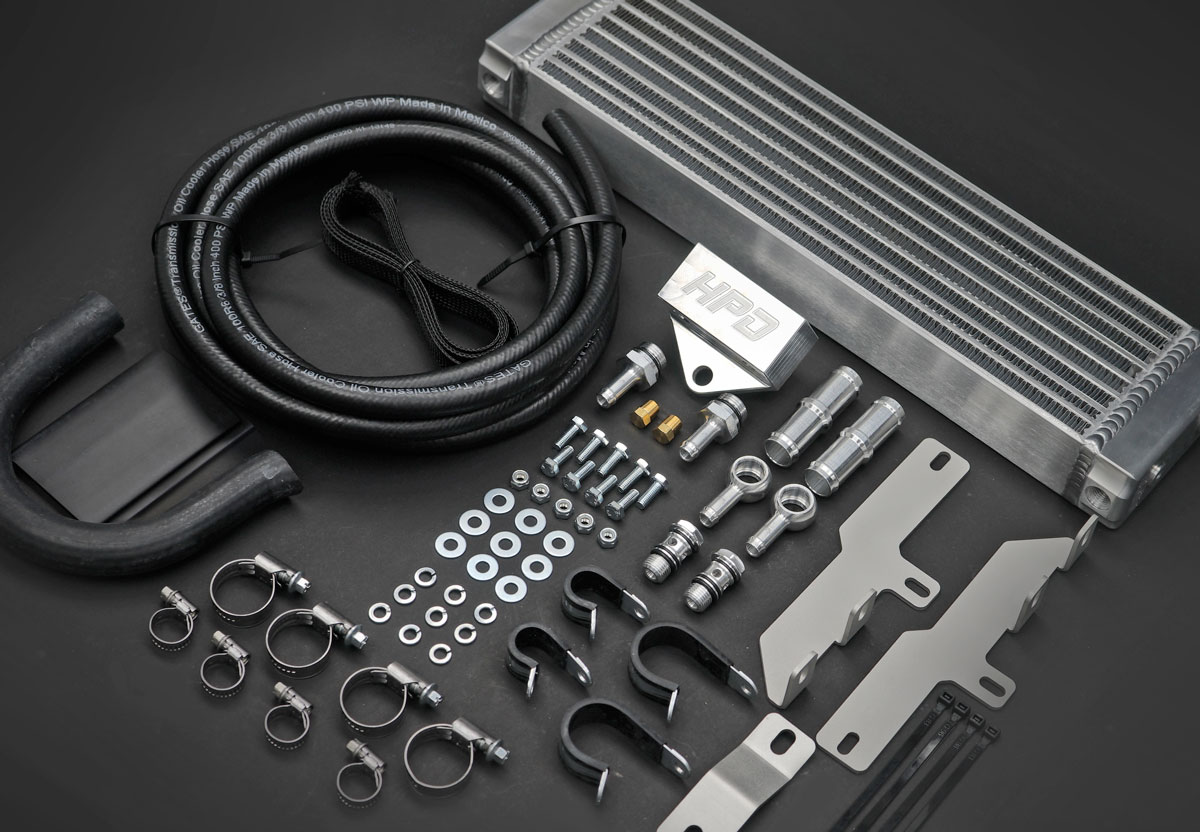 What makes HPD Transcooler Kits superior for 4x4 applications? Let's explore the details.
Hard core
Its solid foundation is the Bar and Plate core. For tackling hours of rough tracks and corrugated roads, Tube and Fin cores simply don't compare when it comes to handling violent movement, constant vibration or impact from road debris.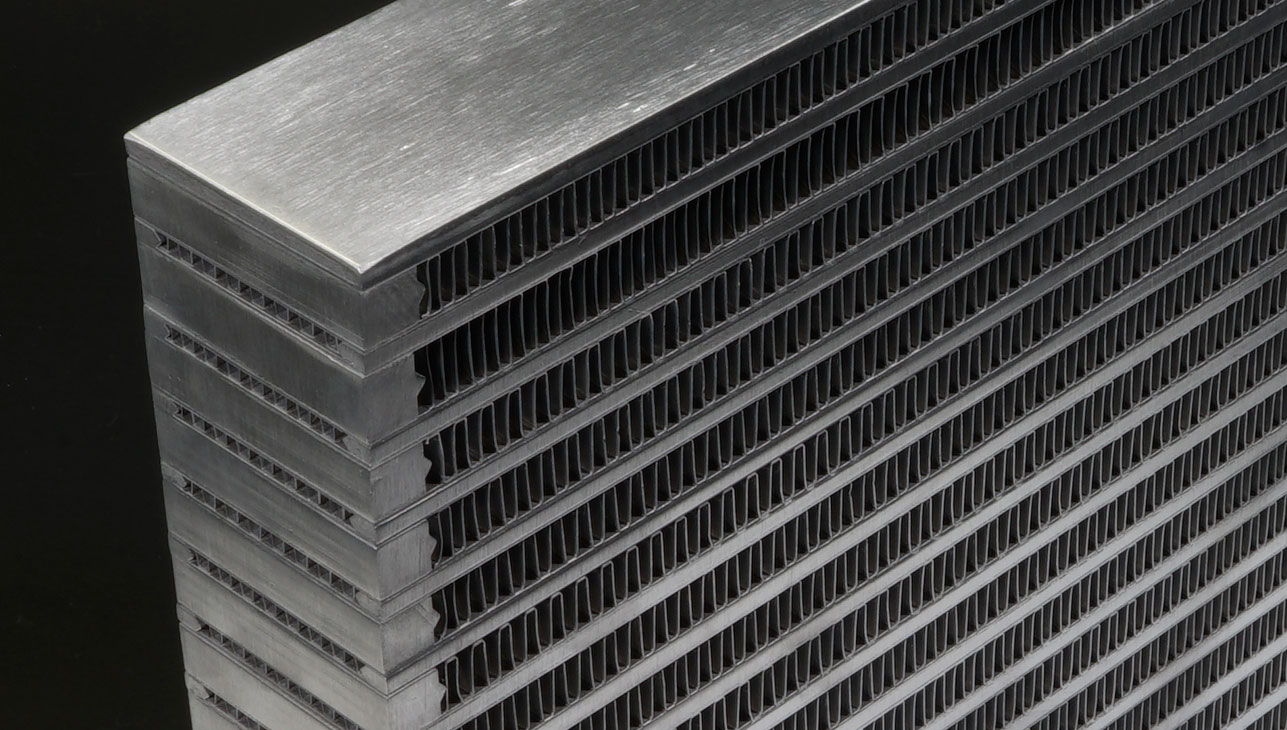 Its durability is a result of its construction from solid sections of aluminium bar, sandwiching rows of fin and braised in a furnace to form a highly robust, solidly bonded unit. Bar and Plate cores also have the advantage of easily being made significantly thicker than tube and fin cores. Thicker cores mean increased surface area and more fin for extra cooling performance.
Precision machining
Tanks and fittings are a thing of beauty and are a testament to HPD's relentless attention to detail, all precision-manufactured in-house and CNC machined from solid billet alloy. The thinnest section of tanks are 4mm thick to withstand high fluid pressures and impact from rocks and other debris.
Mounting brackets are lasercut from 3mm thick, 304 grade stainless steel to resist rust and corrosion.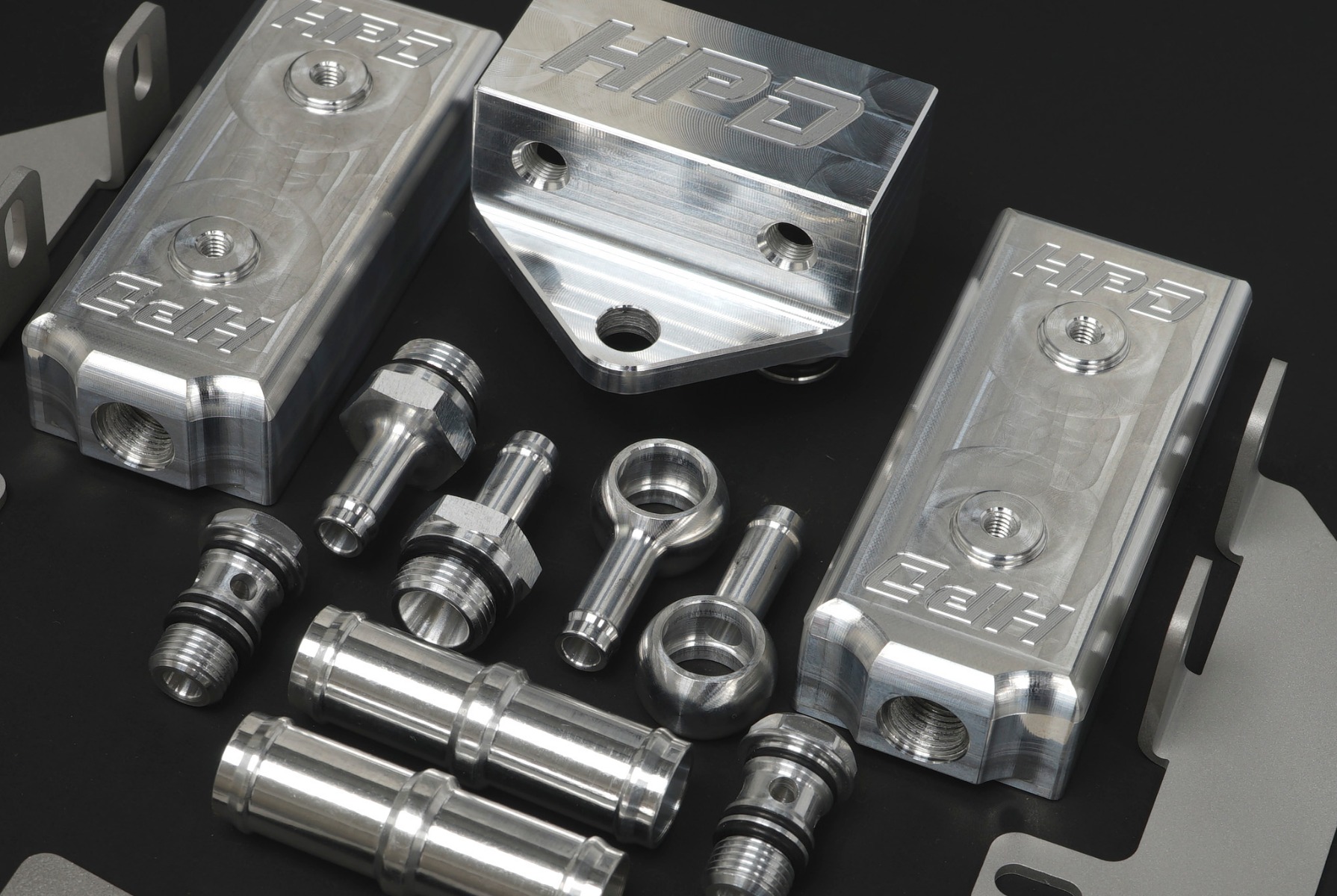 Testing
Once HPD's team of highly skilled precision welders bond the tanks to the cores, all Transcoolers are tested to cope with pressures beyond normal operating conditions. As a result of HPD's research and development, hoses with superior heat resistance are supplied to cope with higher temperatures produced by the latest generation of automatic transmissions.
When only the best will do
Not only do HPD only use the best materials, manufacturing and design technologies, we stand by our products with after-sales support that is second-to-none. "We don't make parts you just throw away when they fail and buy the next one,'' says David Mitchell, HPD's Director "we make parts that you can keep using for decades."
CLICK TO SEE OUR TRANSCOOLER KITS