An HPD catch can is one of the simplest and most effective accessories you can fit to a turbo-diesel engine.
To meet ever-stricter emissions regulations, manufacturers of diesel engines have used Exhaust Gas Recirculation (EGR), which diverts sooty exhaust gases back into the engine to be burned again, reducing particulate emissions.
The engine breather pipe sends air from inside the crankcase into the intake as well. The fine oil mist in this air combines with the soot from EGR to form a sticky deposit that builds up to the point that it affects the breathing of the engine, clogs EGR valves and jams turbo actuator flaps.
This buildup can occur very quickly – in some cases less than 60,000km – requiring expensive intake cleaning that is not covered by warranty.
HPD has tackled this problem with our catch can. The catch can is an oil/air separator that is mounted between the breather and the intake. Its four fine stainless steel mesh filters capture the fine vapour before it gets to your intake, reducing buildup over the life of the vehicle.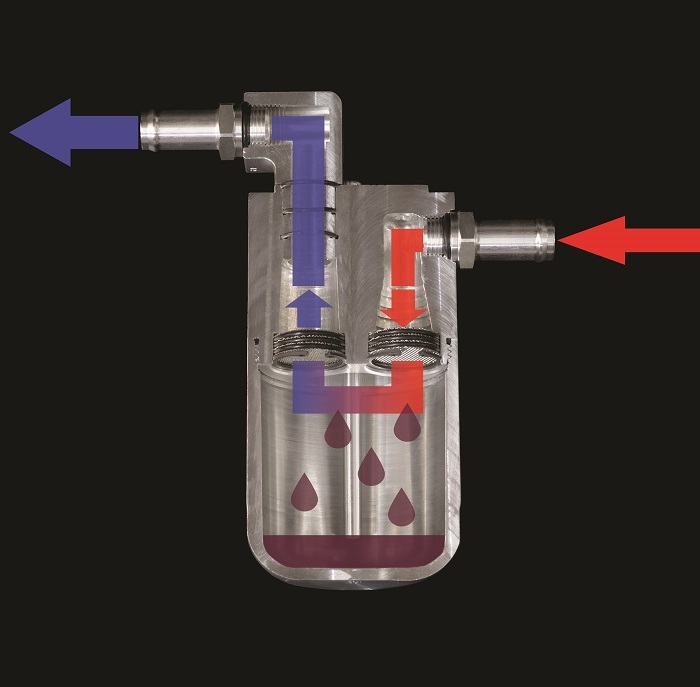 Precision-made in Australia from billet aluminium, HPD catch can kits come complete with laser-cut brackets, silicon hoses and all clamps and fasteners needed to complete a factory-look fitment. The oil reservoir has a dipstick for easy monitoring of the oil level, and unscrews for easy emptying when required. The mesh filters need no maintenance and never need replacing.
Installation is an easy DIY task for the home mechanic or enthusiast, with comprehensive fitting instructions and simple, bolt-up fitting, or it can be quickly and cheaply done by any mechanic while your vehicle is being serviced.
There are specific kits to suit dozens of popular models of 4WD and commercial vehicles, as well as a universal kit that can be fitted to any turbo-diesel engine.
The HPD catch can does not vent to atmosphere, so it is compliant with Australian Design Rules. Any catch can with a pressure relief valve does not meet ADRs and is not legal to use on the road.
HPD catch can kits can be ordered from our online store. Click here to shop now.